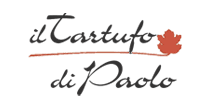 Truffles, for some, epitomize the joy of eating: mild summer truffles, thinly shaved on fresh, warm pasta; black winter truffle slices layered between the flesh and skin of a farm house chicken before roasting; or the Magnatum Pico – arguably the finest of all truffles and certainly the most expensive – grated onto buttered, scrambled eggs. There is no "wrong way" with truffles.
Il Tartufo di Paolo is a family business, rooted for generations in the heart of Umbria in Italy. The owner, Giampaolo (Paolo) Menichini, and his family are experts in the gathering of fresh truffles, processing, packaging and shipping them to wherever the demanding palate resides.
Paolo started truffle hunting in the early 1980s and his venture progressively grew into the renowned home of truffles it is today. Il Tartufo di Paolo is widely recognised for their quality of locally gathered fresh truffles and their range of gastronomic truffle specialties. Following the natural succession of the seasons to harvest, each truffle is personally selected by Paolo and his son Emanuele and, they know a good truffle - nice structure, a deep earthy scent, clear marbling, and firm feel. Il Tartufo di Paolo personify the defining pillars of their business - authenticity, provenance and simplicity.
When preparing their truffle specialties, such as truffle oils, truffle salsa, or truffle honey, they follow century old secret family recipes. The preservation of originality and love for their work guarantees an exceptional truffle experience.
Truffle Seasons
May-Sep Summer Truffle (Tuber Aestivum)
Sep-Dec Black Autumn Truffle (Tuber Uncinatum)
Dec-Mar Black Winter Truffle (Tuber melanosporum)
Nov-Jan White Alba Truffle (Tuber magnatum)
Feb-Mar White Spring Truffle (Tuber Borchii)