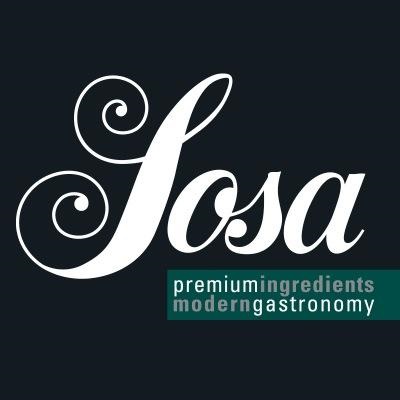 Based in Catalonia, Spain, Sosa is a leading manufacturer of premium ingredients for gastronomy and pastry which are used by some of the world's most pioneering chefs.
Their extensive product range derived entirely of natural ingredients includes texturizers, thickening and gelling agents, nuts, freeze dried and confit fruits, natural plant extracts, essential oils and many more.
The company was founded in 1967 as a family business producing artisan biscuits and traditional Catalan Christmas products. In the 1970s, Sosa introduced into their product range ingredients for ice-cream, which have been increased and improved and are now an exquisite product line for the ice-cream production. In the year 2000, the company started with the production of ingredients for gastronomy and pastry and also started producing and trading freeze dried fruits, texturizers, natural plant extracts, essential oils, natural flavours and many more. Sosa has also distributors in more than 30 countries worldwide. The main goal of the company is to keep developing new products and new tastes to fulfil market requirements for creative chefs.
We offer exclusively the complete product range ensuring best price and product support with our in-house Pastry and Technical Advisor, Chef Erik Van der Veken. Please note that although we do maintain a stock of core Sosa ingredients, various lines are only available on a pre-order basis. Please check with your account manager for further details.
For an extensive "How to" Sosa video library please click the link