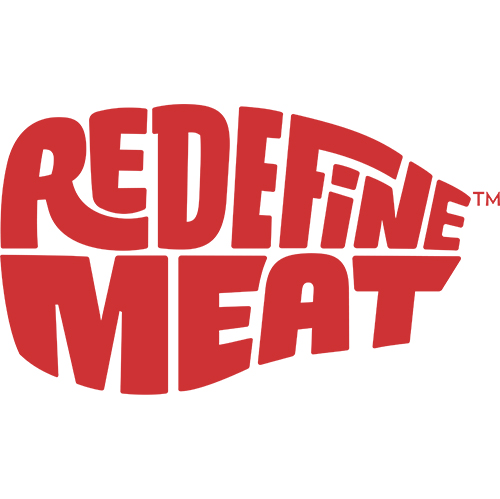 "At Redefine Meat, we love meat. Really, really love meat.

We believe that the world deserves new-meat*, delicious plant-based meat that is good for the environment and kind to animals."

Having studied the unique properties of animal meat and perfected cutting-edge technologies, Redefine Meat have developed a wide range of high-quality products that provide the full sensory experience of meat, including flavour profiles, texture and aroma, without compromise.
Founded in 2018, Redefine Meat is on a mission to become the world's biggest meat company. In 2021 they launched their products in Europe and became the first company to commercially launch whole-muscle cuts of new-meat, a remarkable technological advancement.

The Redefine Meat portfolio includes more than a dozen SKUs in three main categories: premium cuts, minced and pulled products, which are proudly served by leading chefs in fine dining, steakhouses, hotels, casual dining, caterers and hundreds of other foodservice sites across Israel, Ireland, the UK, France, Germany, and the Netherlands.

Beyond quality of product and consumer preferences, Redefine Meats environmental impact is up to 98% less than that of conventional animal agriculture in terms of greenhouse gas emissions, land use, and water consumption.

Headquartered in Israel, Redefine Meat has over 250 employees globally and has local offices in various European countries. Their state-of-the European manufacturing plant in Best, the Netherlands and serves as its Experience and Training Centre.

*Does not contain animal-based ingredients.