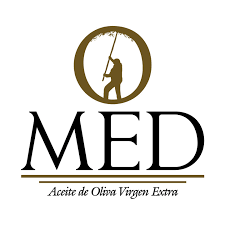 O-Med is a premium Spanish olive oil producer and vinegar specialist. Its owners, sister and brother Paula and Juan de Dios, are fourth generation olive growers. In 2004, they acquired their own oil mill and farm in the town of Ácula, near Granada, continuing their father's work before them.
In the case of their olive oil, the O-Med team know that without good olives it is impossible to extract a good oil. This is why they only focus on early harvest olives, reaped during a short, few-hour period on one night in the month of October. They prefer sacrificing a certain quantity of oil to achieve a product with maximum flavour and nuances. This approach has garnered them many prestigious national and international awards.
In terms of sustainable business philosophy, O-Med uses the waste from pruning and the production process as fertiliser. They continuously monitor tree and soil health, they optimise the use of water through buried drip irrigation, and work closely with local meteorological stations to help with agricultural planning.
They are also actively engaged in a regional project to maximise proliferation of native flora and fauna, to protect and generate a rich and varied, local ecosystem.
Their second prolific business is that of vinegars. O-Med vinegars are made with organic wines and produced using the Schützenbach method. This is a slow, painstaking process, to extract and maintain the original flavour of the grape with a marked but gentle acidity. Each variety is aromatic, elegant, and distinct. They are available in Ireland exclusively through Redmond Fine Foods.