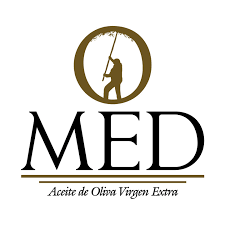 O-Med is a small olive mill based in Ácula (Granada). At O-Med they combine their passion for extra virgin olive oils and vinegars which has been passed down through four generations of the family from the work, experience and traditions from Juan de Dios who founded the company.
At O-Med they control all aspects of the production process from the harvesting to bottling in the knowledge that this is the best way to guarantee the quality of their products. The olives are harvested early so that they are rich in aromas with complex flavours.
In order to create these wonderful flavours they use innovative techniques:-
To avoid oxidation they conserve their oils with nitrogen

Olive stones are used to produce energy, thereby making the mill they use sustainable

Cold extraction no higher than 20ºC (69ºF) to ensure the flavour remains pure

Use of glass and recyclable packaging in all of their containers
Their range of vinegars includes the following:-
Moscatal vinegar
:- This vinegar is created from the traditional Moscatel grape. It has a taste of honey, peach and other stone fruits. It is ideal to add to salads, white meat braises or to add to add balance to a sweet cocktail.
Cava vinegar:- The delicate flavour is ideal for salad dressings. It can also be used to create marinades for chicken and fish. It can also be used in place Champagne vinegar recipes. This vinegar has a dry, delicate and fresh taste that is derived from the fruity bouquet of the wines used to make it.
Ximenez vinegar:- This tastes of sun ripened raisins and is aged in American oak casks to create a wonderful sweetness. It can be reduced and drizzled on pork, vegetables or added to ice-cream. It is an ideal replacement for balsamic vinegar.
Cabernet Sauvignon:- Artisan vinegar produced from an excellent Cabernet Sauvignon wine with a deep purple colour. The acidity is balanced with a well-rounded fruity flavour and hints of oak. This vinegar can be used for meat carpaccio or reductions, it is also great for pickling and adding to vegetables and salads.
Chardonnay:- this vinegar is produced from an superb white wine Chardonnay with a slightly sweet taste. This is perfect for marinating fish, pickling and adding flavour to vegetables and salads.