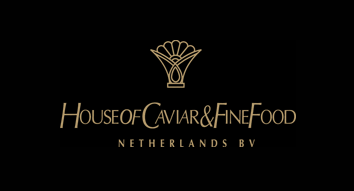 We work exclusively with the House of Caviar & Fine Food based in Den Haag to source the finest caviars and fish roe. Each product is 100% traceable and marked with a code referring to the original CITES (Convention on International Trade in Endangered Species and Fauna) permit. All sturgeon are reared in open water systems with particular attention paid to water temperature, oxygen levels and water purity. Caviars are available semi-wild and farmed.
The following 3 caviars are the most popular:
1. Baeri Classic Caviar: Cultivated from the egg sack of the Siberian sturgeon (Acipenser Baerii), this roe is small and dark in colour. It has a sharp, salty taste.
2. Seafarm Asetra Caviar: This caviar is cultivated from a 100% Russian sturgeon (Acipenser Gueldenstaedtii) and is a very promising alternative to the rare Caspian Caviar raised in almost identical surroundings to old traditional Iranian methods. The Asetra caviar has a mild natural taste, slighty salty with a creamy aftertaste. The roe are slightly lightler in colour and larger than the Baeri Classic.
3. Perle Imperial Caviar: A hybrid fish (Huso Dauricus x Acipenser Schrenckii), the Perle Imperial is an amber, greener roe compared to the darker Baeri and Asetra with an identifiable eye in the egg. This buttery roe has a wonderful sweet and nutty flavour.
Caviar is best eaten chilled, without any strong flavoured accompaniments or better yet, off the back of your hand. If using a spoon, silver and bronze will spoil the delicate flavour of the Caviar.
To learn more about our products download our
Caviar factsheet
.