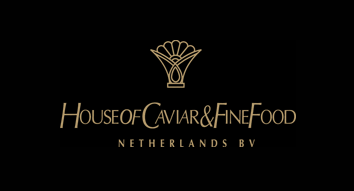 Caviar are the unfertilised eggs of a female sturgeon. Simple and luxurious.
Since 1984, our partner House of Caviar & Fine Food have been supplying many of the world's leading hotels, restaurants, and specialty retailers. The company is valued for its selection of the very highest quality of caviar.
Since 2010, catching wild sturgeon, trading or possessing wild caviar has been prohibited and an offense that carries severe penalties. So, all caviar is now farmed and there is no longer a requirement to distinguish between wild and farmed. Caviar is now just caviar again. Many years of experience and expertise for the caviar master means it is no longer possible to distinguish between wild and farmed caviar.
House of Caviar & Fine Food only work with reputable caviar farms that comply with a strict selection process. These farms must meet critical conditions, such as using an open water system in which the sturgeon can swim freely in flowing waters from a river, lake, or open sea. From nursery, the sturgeon swim in a natural habitat and feed on the abundant nutrients from flowing waters, where they experience four seasons and fluctuations in water temperature.
The caviar masters follow the natural cycle of the sturgeon and harvest caviar twice a year, in the spring and fall. At these times, House of Caviar & Fine Food place their own experts on site at the caviar farms to select the best sturgeons, harvest the eggs and further process them into caviar.