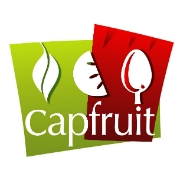 Capfruit is a French company based in Lyon, which specialises in the production of fruit purées. As the main sponsor and partner for the World Pastry Cup and silver sponsor of the Bocuse d'Or, Capfruit has gained a global recognition from top chefs and international ambassadors for their quality of product.
All Capfruit purées are without added colouring, flavourings, preservatives or thickening agents. Their philosophy is one of partnership - partnership with the fruit producers and with the end users.
Following a strict "farm-to-kitchen" process, they closely collaborate with fruit producers around the world to ensure the grown fruits are those best suited to the land and to offer total control over all aspects of their cultivation and harvesting. In so doing, Capfruit offer authentic fruit varieties, cultivated on specific soil types, allowing all the natural taste come to the fore and enabling a mastery of cultivation methods to reduce the use of pesticides.
Capfruit's method for processing fruit allows them offer purée that retains all the natural colour and taste of the fruit.
This is only possible thanks to a technological know-how and flash pasteurisation, as well as their very strict selection process (ripeness, varieties, regions, and farming methods). Their purée and coulis have outstanding taste, like a burst of fruit picked at the height of the perfect season.
Capfruit fruit purées are used globally by glaciers and pastry chefs, Michelin-starred chefs, and World Pastry Champions. They are ideal for making mousses, desserts, macarons, ice creams and sorbets, cocktails and smoothies.