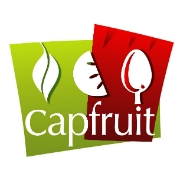 CAPFRUIT is a French company based in Lyon, which specialises in a wide range of fruit purées. Its products are used in various recipes, sorbets, fruit jelly candies, foams, fruit creams, marsh mallows, ice creams, mousses Italian meringue bases, and creamy products. CAPFRUIT offer a classic and Elite Range of Purees, most of which are slightly sweetened containing 10% sugar, yet to meet the stringent requirements of professionals are without additional colouring, flavourings, preservatives or thickening agents.
The philosophy of the company is one of partnership – partnership with the producers and partnership with the end users. Close collaboration with producers around the world ensure that the fruits are those best suited to the land on which they are to be grown, and total control over all aspects of their cultivation and harvesting. Close collaboration with Chefs means the ultimate fruit purees are produced based on knowing what chefs want and need.
The Fruit'Elite Vintage range is, like a good wine, based on a single fruit variety grown in a particular region. So from France we offer the Meeker raspberry grown in the Massif Central or the William pear from the Alps. From further afield we bring you coconuts and the Grenadille variety of passion fruit from the Ivory Coast. The Fruit'Elite Seasonal Flavours range brings together the subtlest blends of fruit and the finest additional ingredients. Spring and summer is celebrated with our purée of Lychee with Raspberries and Rose, our Exotic Ginger purée, a blend of Alphonso mango from India and passion fruit and ginger from the Ivory Coast and purée Berriolette.